Private Gatherings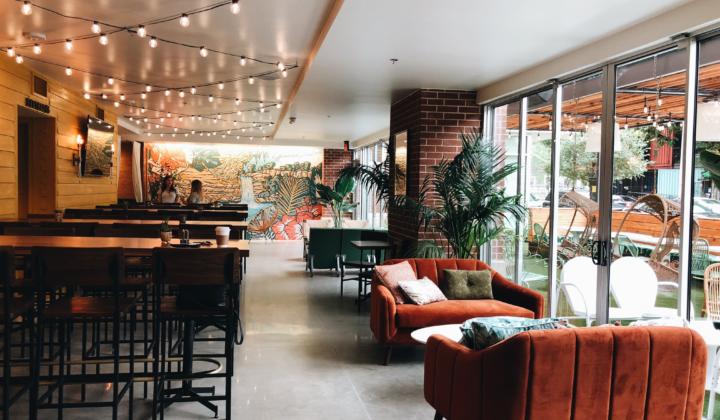 If you can find an excuse to throw a party, we'll house it at Anthem. Let's explore dates, options and what to expect when planning your gathering. Get started by clicking the link below and our team will get back to you in a jiffy.

Please provide the following:

Group, company or reservation name
Start and end time (include time needed to set up if you are decorating)
Number of guests
Menu desired (appetizer buffet available)
Anthem bar option (optional. If serving alcohol, please choose from Bar Service options)
On-site contact and cell phone number
Hamilton Pool Room
Capacity of up to 85 people Seats 54.
Includes tall cocktail tables, lounge seating and wrap-around booth seating.
Ideal space for: corporate events cocktail parties receptions
Food and beverage minimum:
Varies based on guest count and day of the week.
Minimum gratuity varies based on guest count and day of the week.
Set up and private room fee: $250
Buffet-service only:
For a large reception-style event we serve our appetizers buffet-style.
Semi-private room:
The restrooms are located in this area and some guests may be walking through.
Bar service
Open bar
Full access to Anthem's offerings. Includes cocktails, beer, wine and sake options. Please notify in advance if requesting wines from bottled list.
Open-Limited bar
Bar is open as determined by host. The tab remains open until the predetermined amount is reached. Guests will pay for beverages not permitted by host. Examples are:
Beer and Wine Only
Same as above with limited liquor (ie: well liquor only, or limited price per drink as specified by host)
Open or limited bar with drink tickets
Drink tickets provided to limit the number of hosted drinks. Host will determine the number of tickets they wish to distribute, as well as what the drink tickets are good for (ie: Open Bar, Limited Bar, etc.).
Cash Bar
Guests required to pay for drinks themselves using cash or tab. Most often in a cash bar scenario, the host of the event will pay for non-alcoholic beverages.